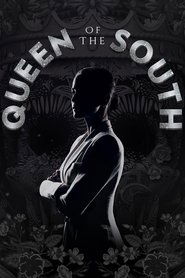 Title
:
Queen of the South
Genre
:
Crime
First Air Date
:
2016-06-23
Last Air Date
:
2018-07-19
Number of Seasons
:
3
Number of Episodes
:
32
Runtime
:
42 min
Overview
:
Teresa flees Mexico after her drug-runner boyfriend is murdered. Settling in Dallas, she looks to become the country's reigning drug smuggler and to avenge her lover's murder.
Stars
:

Alice Braga (Teresa Mendoza)

,

Veronica Falcón (Camila Vargas)

,

Peter Gadiot (James)

,

Hemky Madera (Pote Galvez)
After you watch Watch Queen of the South, stream another full movie...